"Music is the universal language. If I can help spread positivity, joy, and a sense of togetherness through it, my purpose is fulfilled."
Immersed into the "electronic" scene in 1987 with heavy influences from Industrial music, 80's New Wave, and early Hip Hop, Unit: E became a prominent figure in the underground and club scene of Hawaii. From the Full Moon Gatherings and "Techno Tuesdays" of '99 to headlining the Hawaii Electronic Music Festival and Earthdance today, Unit: E has participated in countless events across Hawaii and the West Coast US.
In more recent years, Unit: E has taken to teaching classes to groups and individuals on the subject of hardware music production and performance, and the fundamentals of DJing, including getting familiar with the different types of gear used. This has shown to be quite effectual and he has secured contracts with Roland US as a Cloud Academy instructor and a DJ Ambassador.
Providing clear, simple instruction in a relaxed and understanding environment, Unit: E has guided hundreds of budding electronic musicians through the difficult beginnings of electronic music production and performance. Opening for acts such as Mark Farina, Bonobo (DJ Set), Late Night Alumni, Shiny Toy Guns,  DJ Harvey, DJ Garth, and more has given Unit: E the opportunity to watch and learn from them and apply that knowledge to his teachings.
Always on the dance floor when not behind the decks, and smiling at everyone he meets, you can bet that Unit: E has his heart and soul in the music.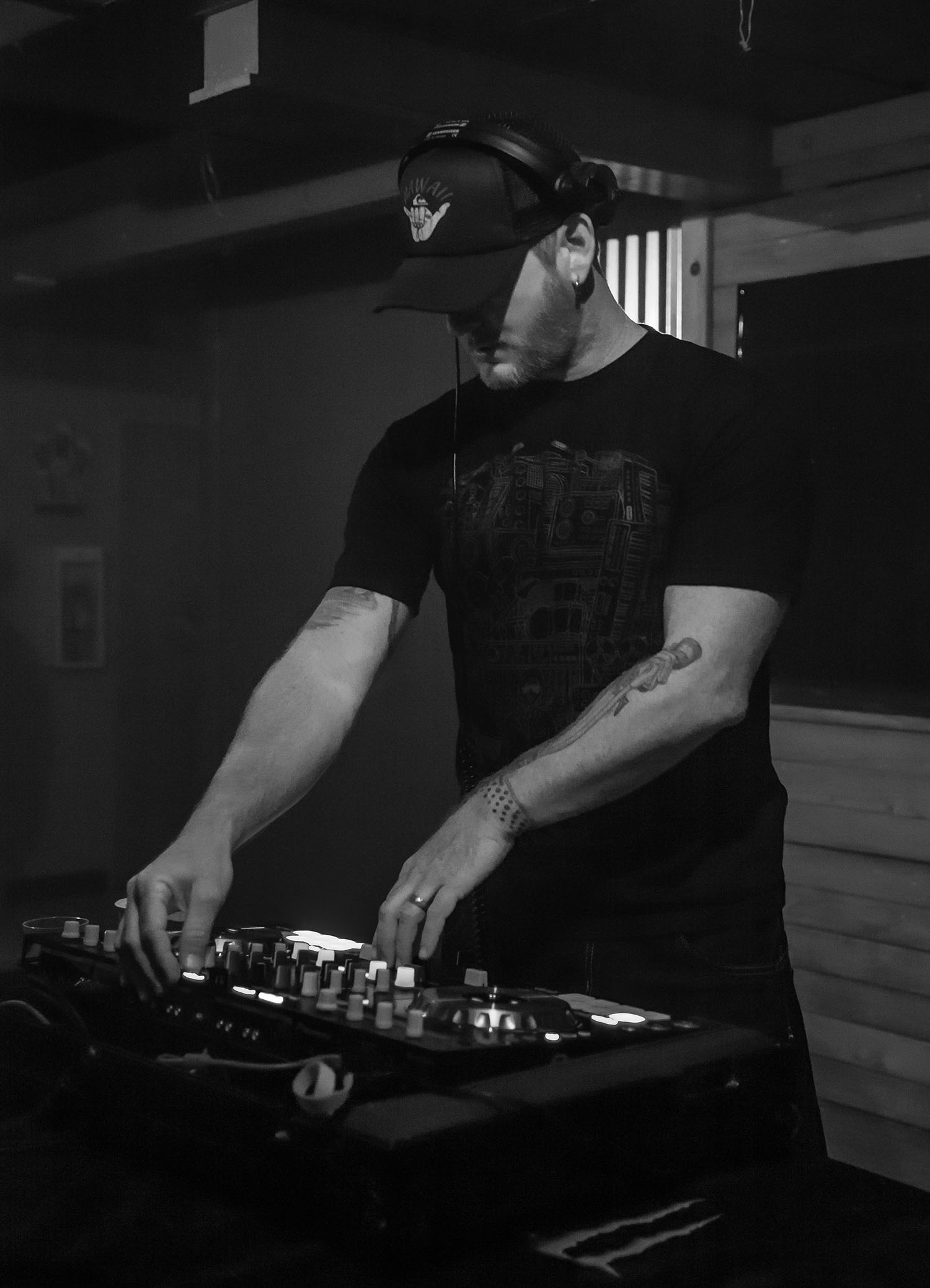 Book a session with Unit: E and learn the fundamentals of DJing and hardware music production from an industry professional.
DJ Fundamentals
Understanding Your Studio
Euro-what? Eurorack!
Technical Support
"With the amount of DJs out now, it's hard to tell them apart.
Not so with Unit: E, the instant I walk in the room I know he's on!"
— Dope Dude
"Unit: E spent about an hour with me today helping to connect my Roland MC-707 and JDXi as well as my RC-505. He is very patient and thorough, just like he is in his YouTube videos. In fact his tutorials on YouTube are what convinced me to buy the MC-707.  Unit: E knows all of this like the back of his hand and it makes a HUGE difference to have guys like him available to help out customers. Looking forward to more help and tutorials with him! Thank you, sir!"
— Trey Smith
"Unit: E's videos have been a great tool to get to know the TR-8S and have really inspired me to create. Brian is such a great source for information and problem-solving. Thanks for your support Brian!"
— Ronnie M
"I have been able to learn about my music equipment by reading the manual and following a lot of YouTube channels. But, I hit a wall. I was unable to progress in my music creation because of the lack of knowledge in my equipment. I reached out to one of my favourite YouTubers in hopes that I could convince him of giving me a few one on one classes.  Turns out that this was a service he did provide.  Thanks to Brian, I feel so much more confident with my music equipment and the creation level in my music has skyrocketed! His ability to teach is none other, he then takes the time to let you "teach him" to ensure you understand every single step!"
— Trusto101
"Unit: E is a man of outstanding knowledge who helped me solve many issues with my Roland tr8s that I could never of solved without his skills and expertise, he dedicated himself to my issue like it were his own and I owe him massively for this as he saved me a lot of stress and time! I highly recommend working with him or taking any of his advice. This man is a top guy who is prepared to help anytime!"
— Sonny K.
"I'm glad I got to work with Unit: E. The guy has got some skills and is focused on his path as a DJ and music producer. Plus, he's just a great guy!"
— DJ Exile
"Brian helped me when I first got back into DJing again. I started DJing at the age of 15years old but that was in the old days when there was no such thing as digital DJ equipment, so I had to start off almost brand new to the industry because I didn't know anything about digital DJ controllers. I reached out to Brian one day because I wanted to get back into the game. He was all open arms to me, with no hesitation. He taught me step by step on learning a DJ controller and Serato DJ program. This man didn't know me at all, but was so willing to teach me. Now today, I've become a great DJ and have made lots of money, all thanks to my good friend, Brian 👍. This man has a great spirit and passion when it comes to helping people out. Thank you, bro, from the bottom of my heart my friend, you've been a huge blessing in my life. To everybody reading this, God could not have picked a better person to teach you.👍
Hit him up or share this to someone that needs help or want to dive into DJing or music 👍"
— DJ X-Ray-D
Get access to exclusive tutorials, DJ sets and more starting from $3 per month.