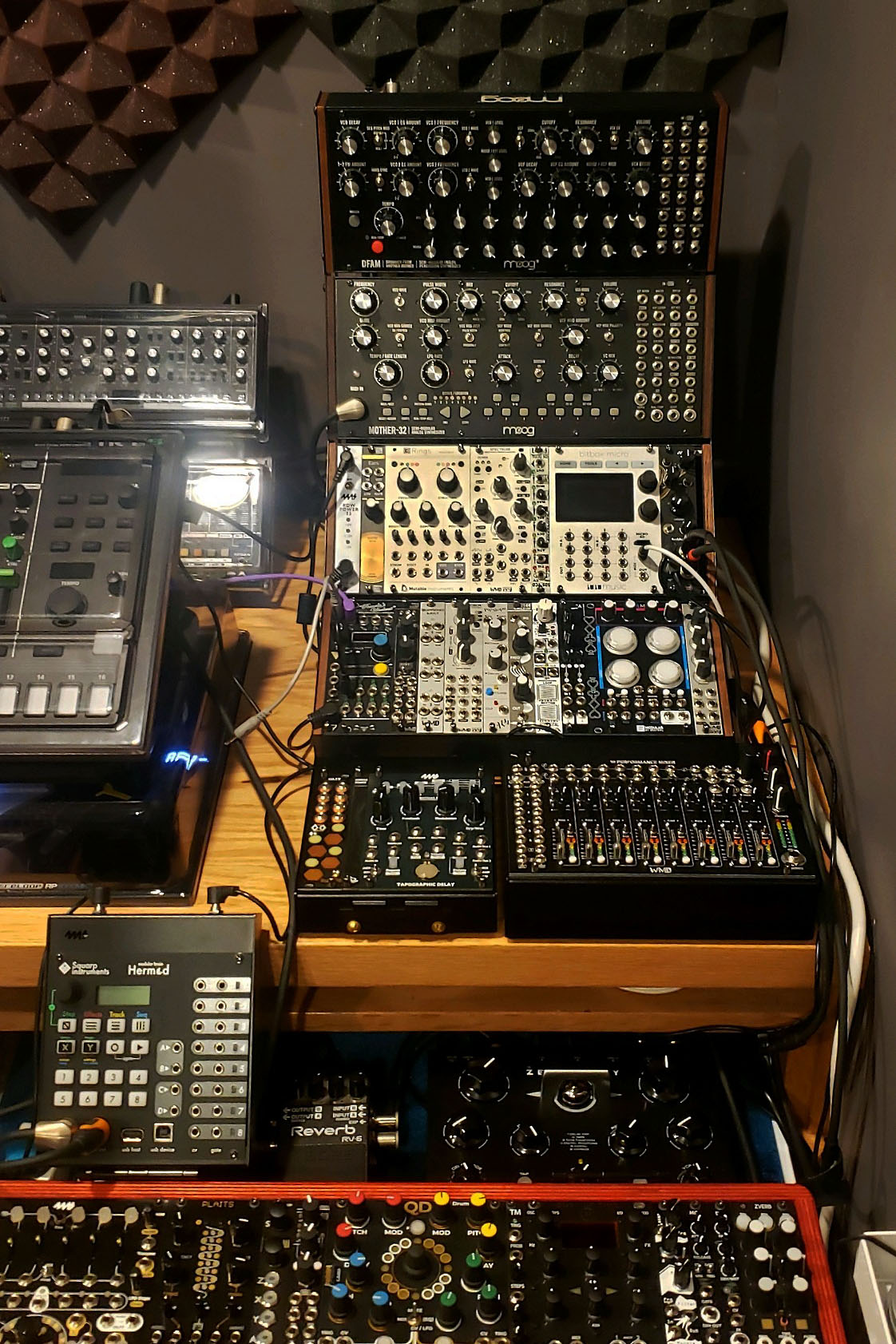 If you have been curious about modular synthesis but didn't know how to effectively approach it, this is your jam right here.
Fully understanding what your goal is with modular, and what modules best suit that goal, will help with your decision making when purchasing new modules.
From an absolute beginner's approach, you will easily become familiar with specific functions of modules and how to use those functions for multiple purposes within your rack. Simply explained and visually demonstrated makes learning modular synths fun and exciting.
Come join me on this trip down the rabbit hole.
Akai Professional
MPC X Music Production Center
LPK25 Portable Laptop Performance Keyboard
Roland/Boss
MC-707 Groovebox
MC-101 Groovebox
TR-8S Rhythm Performer
TR-6S Rhythm Performer
MX-1 Performance Mixer
RC-505 Loop Station
VT-4 Vocal Transformer
DJ-808 DJ Controller
DJ-707M DJ Controller
DJ-505 DJ Controller
DJ-202 DJ Controller
SE-02 Analog Synth
JU-06A Boutique Synth (Juno 60/106)
TB-03 Bass Line Boutique Synth
TR-06 Drummatix Boutique
A300PRO Midi Keyboard Controller
VR-1HD A/V Streaming Mixer
Eurorack Modules
4MS – Spherical Wavetable Navigator (SWN)
4MS – Tapographic Delay
Mutable Instruments – Plaits
Mutable Instruments – Rings
Mutable Music Things – Ears
ALM – Pip Slope
ALM – Pamela's New Workout
Expert Sleepers – Disting mk4
WMD – C4RBN
WMD – Spectrum
WMD – Time Warp
WMD – DPLR
WMD – Performance Mixer
WMD/SSF – ModBox • VPME.DE – Quad Drum (QD)
Neutron Sound – Dust of Time
Squarp – Hermod
Noise Engineering – Viol Ruina
TipTop Audio – ZVERB
Erica Synths – Pico DSP
Erica Synths – Pico BBD
Erica Synths – Pico MOD
Erica Synths – Pico Drums
Erica Synths – Pico Trigger
Erica Synths – Black VCA
Erica Synths – Zen Delay
SDS Digital – VCO
SDS Digital – RIT_M
Intellijel – Dixie II+
Intellijel – Zeroscope
1010 Music – Bitbox Micro
Modbap – Per4mer
Birdkids – Unicorn Boom
End Times – Quark
End Times – Lo-Five
Delptronics – Thunderclap
Pittsburgh Modular – Touch Keyboard Controller
FutureRetro – Transient Plus 2
2HP – TM
2HP – ADSR
2HP – MMF
2HP – Tune (Quantizer)
2HP – Cat